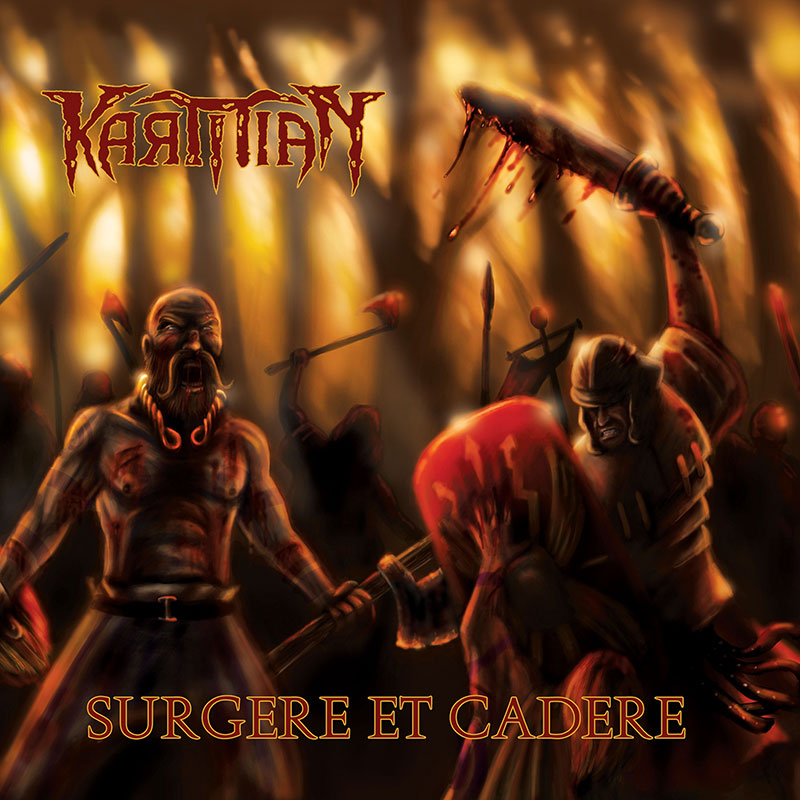 Order on our store or follow us below for streaming. Album is OUT NOW
Tracklist
2 - Conquering the Plain 4:05
3 - Shadow of the Eagles 3:53
7 - Druids in the Forest 5:13
9 - Mutina Capta Est 6:04
The LP was recorded at ZetaFactory Studio and Dysfunction Studio. Recorded, mixed, engineered by Giuseppe Bassi of Dysfunction Productions and mastered by Giuseppe Bassi. Listen to our EP free on Spotify, or buy it on iTunes or Amazon mp3, or physically on our Store.
The album is a concept on the history of the Boii, a proud Celtic tribe who invaded northern Italy in 390BC conquering Bologna (They Burn). Then, they spread across the Po Valley (350 BC - Conquering the Plain) starting to face a menace from the south: the rise of the Roman Republic destined to build an Empire (Shadow of the Eagles - Battle of the Sentinum, 295 BC). They lived bravely focused on warfare and comradeship (The Gaul), but the war with Rome was a matter of time. A huge Celtic alliance was made to face the Romans, but they were massacred and conquered after an initial win (The Alliance - Battles of Fiesole and Telamone, 225 BC). The pride of the Gauls couldn't be kept down, so they start a huge rebellion when Rome was distracted by Carthago on the second Punic war along with all the population conquered (Total War - Second Punic war, 218-201 BC). Rituals were performed by druids to foresee the future (Druids in the Forest), and with the favour of the Gods the Roman were ambushed in the Selva Litana. A huge victory for the boy who killed two legions and the consul Lucius Postumius Albinus making a cup of his skull (Sacred Selva - Battle of the Selva Litana, 216 BC). Unfortunately, the revenge was inevitable. After the end of the Punic War, Rome turned all of its power against the Boii, making a genocide of free men on Modena. A culture destroyed along with a dream of freedom, the end of the Boii (Mutina Capta Est - Destruction of Modena, 193 BC).
All the stories told in the lyrics, even if they are dramatized, are based on true accounts of Romans historian. Join us in this journey on forgotten times on which thousands of men died for freedom.